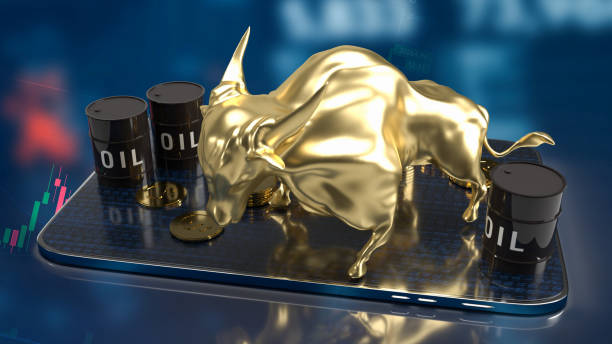 Oil Sinks Further as China COVID Concerns outweigh Tightening Supply
Oil prices fell further on Thursday as increasing COVID-19 cases in China brewed more doubts over slowing crude demand, even as data showed U.S. inventories dropped far more than expected and as supply appeared to be tightening. China reported over 20,000 daily new cases this week, its highest rise in roughly seven months. While the number is a fraction of the country's population, it was large enough to brew concerns over new restrictions under the country's strict zero-COVID policy. Industrial production and retail sales data released this week showed that the country's economy is once again under pressure from the pandemic, heralding even more weakness in its appetite for commodities. Renewed COVID curbs also appeared to ahave sparked civil unrest in parts of the country, even as China wound down mass testing in some areas. Brent oil futures fell 1.1% to $91.82 a barrel in early Asian trade, while West Texas Intermediate crude futures sank 1.3% to $84.44 a barrel. Both contracts extended losses into a second session, after settling lower on Wednesday in a volatile session. Oil prices marked a weak start to the week after the Organization of Petroleum Exporting Countries (OPEC) trimmed its demand forecast for 2022 and 2023, citing increased headwinds from high inflation and rising interest rates. Easing concerns over an escalation in the Russia-Ukraine conflict also sapped appetite for crude, after NATO members said that a Russian-made missile that killed two people in Poland was likely fired by Ukraine.
The News Undercut some Bets That an Escalation in The Conflict Will Once Again Disrupt Global.
oil supply, as it had earlier this year.Traders largely looked past data showing a bigger-than-expected draw in U.S. crude inventories last week, even as the government released about 4.1 million barrels from its strategic petroleum reserve.But a bigger-than-expected draw in gasoline and oil products inventories raised some concerns over sluggish consumer appetite for oil, which is a key driver of demand.Still, crude supply now appears to be tightening. Tanker data showed that crude oil exports by the OPEC fell sharply this month, likely indicating that members of the cartel are implementing their share of the 2 million barrel per day supply cut announced in October.The cartel also recently assured investors that it stood ready to offset any weakness in prices. So far, it appears that $90 for Brent is the OPEC's threshold for crude prices.