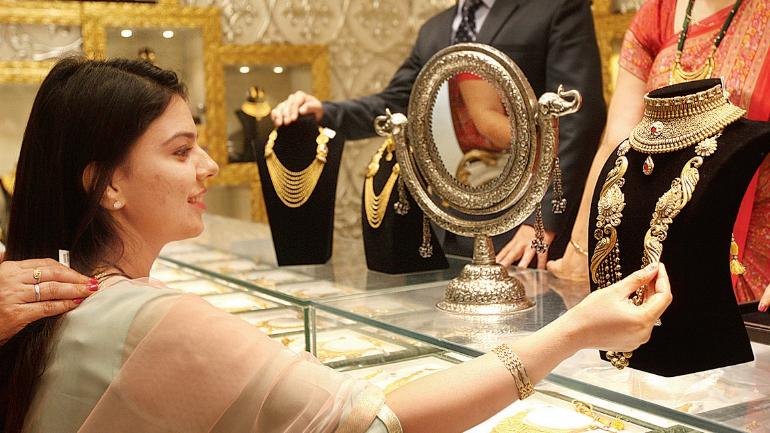 Gold, Copper Slip as Powell Dashes Fed Pivot Hopes
Gold prices fell on Thursday, reversing recent gains as hawkish comments from Federal Reserve Chairman Jerome Powell dashed hopes that interest rate hikes will end soon, while copper prices were also hit by uncertainty over China withdrawing its zero-COVID policy The Fed hiked interest rates by an as-expected 75 basis points (bps), and said that it was "very premature" to consider pausing further rate hikes While Powell hinted that future rate hikes may be of a smaller magnitude, the central bank appears to be further away from the end of its tightening cycle than previously thought. Powell said that U.S. rates will likely end the cycle higher than previously expected.
This Boosted The Dollar And U.S. Treasury Yields, And Weighed on Metal Markets.
Spot gold fell 0.2% to $1,632.45 an ounce, while gold futures slumped nearly 1% to $1,634.60 an ounce by  Losses in the yellow metal mirrored those seen in most risk-driven markets, as Powell's comments showed that pressure from a strong dollar and high yields is likely to rout risk appetite for longer than expected Still, losses this week were somewhat tempered by growing expectations that the Fed will carry out a smaller rate hike in December. Traders are pricing in a 62% chance of a 50 bps hike at the Fed's next meeting Bullion prices plummeted this year, recently hitting an over two-year low as rising yields drove up the opportunity cost of holding gold. The metal has largely lost its safe-haven status this year, and also appears to have failed as an inflation hedge.
With U.S. inflation Staying Stubbornly High This Year, Rising Interest Rates.
are expected to pressure bullion prices in the near-term Among industrial metals, copper futures were also pressured by a rising dollar, falling 1% on Wednesday and trading around $3.4337 a pound on Thursday While the red metal was boosted this week by rumors that major importer China plans to lift strict COVID restrictions, a lack of official comments on such a move brewed uncertainty in markets Beyond China, copper markets also have to contend with slowing economic growth across the globe, as inflation and interest rates keep rising. This notion weighed heavily on the red metal this year Still, tightening supplies may boost copper prices in 2023, especially if pressure from high interest rates eventually eases.