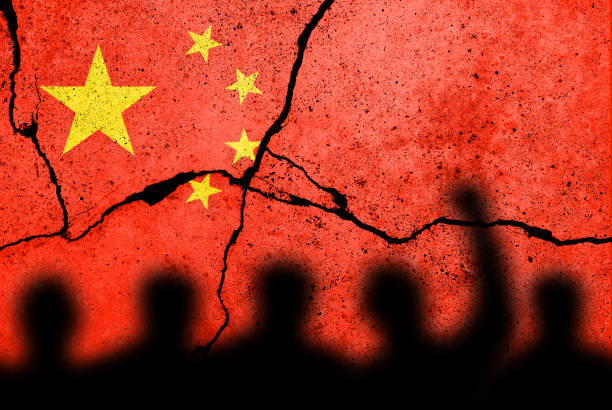 Asian Stocks Rally On China Stimulus, Japan Hit By BOJ Uncertainty
Most Asian stock markets surged on Monday, with Chinese indexes in the lead after the government rolled out more stimulus measures, while fears of more hawkish moves from the Bank of Japan saw local stocks tumble. China's blue-chip Shanghai Shenzhen CSI 300 index was the best performer in Asia, rallying 2% to a near five-month high after the People's Bank of China injected more liquidity into the banking system. The move comes ahead of an expected increase in liquidity during the lunar new year holiday. Markets took the liquidity injection as a sign that the Chinese government plans to roll out more spending measures as the country grapples with its worst-yet COVID-19 outbreak. The Chinese economy is also expected to recover eventually this year after the relaxing of most anti-COVID measures, with the country having reopened its borders last week. Local stocks have been on a tear since December on that notion. The Shanghai Composite index added 1.6%, while Hong Kong's Hang Seng index rose 0.7% to a six-month high. Other China-exposed markets also rose. The Taiwan Weighted index rose 0.6%, while Australia's ASX 200 index rose 0.8%. On the other hand, Japan's Nikkei 225 index sank 1.2% as local bond yields spiked in anticipation of a Bank of Japan policy meeting this week. Pressure is growing on the central bank to tighten policy as local inflation surged to over 40-year highs during December.
The Bank Had Unexpectedly Struck a Hawkish Tone in December.
which saw investors positioning for a similar move later this week. Data on Monday showed that producer price index inflation hit a 41-year high in December, with consumer price index data due later this week expected to show a similar trend. Broader Asian stocks rose, also taking support from continued bets that the U.S. Federal Reserve will raise interest rates at a slower pace in the coming months. Focus now turns to a slew of major economic data due later this week. While China's economy is expected to recover this year, markets are wary of a slowdown in other major economies, especially as the effects of sharp monetary policy tightening through 2022 are felt. Fourth-quarter corporate earnings reports are also in focus, with markets looking to gauge if weakening economic trends hurt the bottom line of major companies.