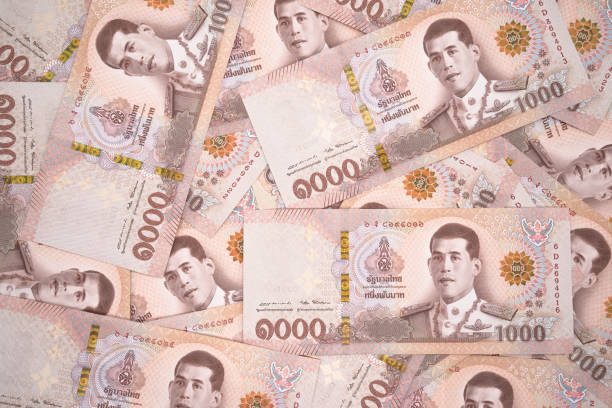 Asian Stocks Muted Amid Fed Fears, China Buoyed By Stimulus Hopes
Most Asian stocks kept to a tight range on Monday as markets awaited more cues on monetary policy from a slew of Federal Reserve events this week, while Chinese stocks rose sharply on the prospect of more stimulus spending by the government. China's Shanghai Shenzhen CSI 300 and Shanghai Composite indexes rose around 1% each after the People's Bank held its key mortgage rates at historic lows. While the move disappointed some traders hoping for a cut, it still indicated that Beijing intends to keep monetary policy as accommodative as possible to boost economic growth. Gains in China spilled over to Hong Kong and Taiwan, with the Hang Seng and Taiwan Weighted indexes rising 0.7% and 0.4%, respectively. China's move also comes shortly after the government reiterated its plans to increase stimulus measures to spur an economic recovery. While an economic recovery in China bodes well for broader Asian markets, signals so far out of the country have been mixed, even after it relaxed most anti-COVID restrictions earlier this year. Most other Asian markets kept to a tight range on Monday, with traders hunkering down before a slew of Fed speakers due this week. Focus is also on the minutes of the Fed's February meeting, which is expected to reiterate the bank's hawkish rhetoric.
Hotter-Than-Expected U.S. Inflation Data Weighed Heavily.
on Asian markets over the past week, as traders feared more interest rate hikes that could draw capital away from the region. Malaysian and Philippine stocks led losses across Southeast Asia on Monday, losing 0.3% each, while Japan's Nikkei 225 index traded sideways. Sentiment towards Asian markets was also dented by fears of escalating tensions in the Korean Peninsula, after North Korea launched two ballistic missiles into the sea near Japan's west coast. Still, South Korea's KOSPI rose 0.3%, given that the country stands to benefit from any economic recovery in China. India's Nifty 50 and BSE Sensex 30 indexes rose slightly, although concerns over rising inflation in the country limited any upside. The Reserve Bank recently signaled that it will keep tightening policy to bring down inflation – a scenario that bodes poorly for the country's stocks.