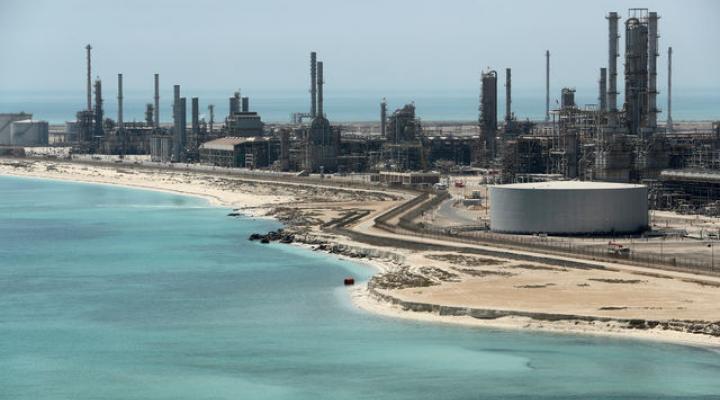 Oil Prices Tread Water Between Tightening Supply, Recession Fears
Oil prices were muted on Tuesday as markets weighed signs of tightening crude supply against increasing fears that a global economic slowdown will erode crude demand this year Crude markets marked a slow start to the week, retaining most of last week's losses amid growing signs that the United States will enter a recession within the next 12 months, according to Bloomberg economists The dismal forecast comes amid rising inflation in the country, with steep interest rate hikes by the Federal Reserve having done little so far to soothe price pressures London-traded Brent oil futures were little changed around $91.93 a barrel on Tuesday, while U.S. West Texas Intermediate crude futures rose 0.3% to $84.75 a barrel by 21:53 . Both contracts moved little on Monday.
Concerns Over Future Chinese Demand Weighed, After President Xi Jinping Signaled That The Country Has No Plans To Scale Back Its Strict Zero-COVID Policy.
A string of lockdowns and curbs under the policy have severely hampered Chinese economic activity this year, denting crude demand in the world's largest oil importer But the Chinese government outlined more spending measures to support the economy, a move that could spark a recovery in local commodity demand. The People's Bank of China also maintained interest rates on Monday, showing that it intends to keep monetary policy accommodative for the time being Members of the Organization of Petroleum Exporting Countries and its allies  recently voiced their support for a 2 million barrel per day production cut by the cartel. The cut, which was announced earlier this month, is intended to help stabilize oil prices after they plummeted from annual highs The U.S. criticized the cut and also released more supply from its Strategic Petroleum Reserve (SPR) to limit gains in crude prices. The world's largest economy is struggling to cope with inflation reaching 40-year highs, largely in part due to fuel prices.
The Federal Reserve is expected to keep raising interest rates at a fast pace to combat inflation, a move that is expected to boost the dollar and weigh on oil markets. Rate hikes are also expected to cool global economic growth, which is a negative signal for crude markets On the other hand, an escalating conflict between Russia and Ukraine could disrupt crude supplies from Moscow. A harsher-than-expected European winter could also push up oil demand, particularly for heating purposes Broader market sentiment also improved after the UK government withdrew a controversial tax cut plan, abating fears of a debt crisis in the country.