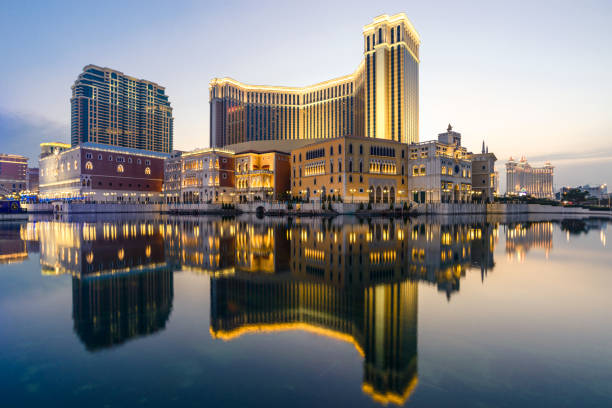 China Hotel, Catering Job Openings Surge On PAost-COVID Demand Recovery – Survey
Chinese hotels and restaurants are seeking employees amid demand recovery in the services sector after the end of Beijing's zero-COVID protocols, with a survey by a leading recruiter showing a surge in job openings in the hospitality industry. During the first six days of work after China's Lunar New Year holiday, job openings in the hotel and catering sectors surged 40% from the same period a year earlier, according to a survey published on Friday by Zhaopin, one of the county's biggest recruitment firms. Passenger vehicle and freight truck drivers and airplane and train crews are also badly needed, with job openings jumping by 85.2% over the same period, due to busy transport and logistics sectors following China's post-COVID reopening. Openings in tourism services industry grew 58.9% on the abandonment of the zero-COVID regime as well as on resurgent demand during the festival season, while posting for workers in the manufacturing sector also rose 42.2%.
The Survey Was Taken Over Jan. 28-Feb. 2 in 38 Major Cities including Beijing.
Shanghai and Shenzhen. Foshan, Guangzhou and Dongguan cities in southern economic powerhouse Guangdong province saw rapid year-on-year growths of overall job openings at 43.2%, 19.6% and 9.2% respectively, according to the survey. The country's biggest provincial economy aims to achieve more than 5% gross domestic product growth (GDP) in 2023 after its economy grew only 1.9% in 2022 because of frequent COVID lockdowns. About 72% of the firms surveyed said they are optimistic about China's economic development, with the relaxation of COVID curbs and prioritisation of economic growth boosting confidence. With higher uncertainty in China's property and export sectors, however, more job hunters sought secure positions. About 33.9% of job seekers said they would look for "stable jobs, without layoff risks", more than last year's 26.8%. China's services activity in January expanded for the first time in five months, another private survey showed on Friday.