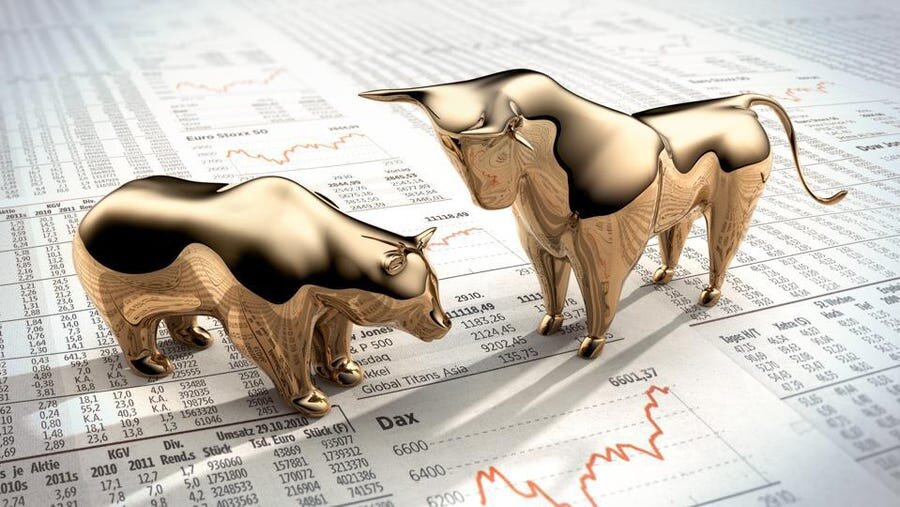 What to Expect in the Markets Next Week
U.S. equity markets rose for a third straight day on Friday, snapping a three-week losing streak for the major averages. It was a broad-based advance, with all but six of the Dow's constituents posting gains. For the week, the Dow closed 2.7% higher, the S&P 500 added 3.7%, while the Nasdaq gained over 4%. Treasury yields rose to their highest levels since mid-June, with the yield on the 10-year note briefly rising above 3.35% on Tuesday, before closing the week at 3.32%. Crude oil prices fell to their lowest level since January earlier this week, but rose on Friday as Russian President Vladimir Putin threatened to cut supplies. The price of West Texas Intermediate (WTI) crude briefly fell below $82 per barrel on Wednesday, before rebounding to $86 per barrel on Friday.
Next week,
we can expect an eventful week of economic reports in the U.S. and abroad. On Tuesday, the Labor Department's Consumer Price Index (CPI) will offer the latest update on consumer inflation. The Producer Price Index (PPI) will follow on Wednesday. On Thursday, August retail sales figures will be released, along with updates on the strength of the industrial and manufacturing sectors. The preliminary September reading of the Michigan Consumer Sentiment Index (MCSI), due on Friday, will provide a key update on consumer confidence. Inflation and GDP growth figures from the U.K. will also be released.
On Tuesday, the Bureau of Labor Statistics (BLS) will release its latest Consumer Price Index (CPI). Headline inflation is projected to have accelerated slightly to an 8.7% annual rate in August, up from 8.5% in July. Core inflation, which excludes volatile food and energy costs, likely accelerated to a 6.1% annual rate, compared to 5.9% in July. While the pace of inflation has moderated somewhat after reaching a 40-year peak of 9.1% in June, as energy costs fell, prices have remained stubbornly high as costs for other categories of goods and services continued to rise.
The Producer Price Index (PPI), tracking inflation from the standpoint of goods producers and wholesalers, will follow on Wednesday. Producer inflation unexpectedly contracted 0.5% in July after rising 1% in June, with the PPI's annual gain slowing to 8.9%–its lowest level since October of 2021. A lower rate in August would point to easing price pressures, as producer inflation is considered to be a leading indicator for the direction of consumer prices.
August Retail Sales
On Thursday, the U.S. Census Bureau is expected to release its report on August retail sales, providing an important update on consumer spending. Retail sales are projected to have stagnated in August, after sales remained unchanged in July. Retail sales growth has decelerated in recent months as rising inflation and declining consumer confidence impacted consumers' purchasing habits.
U.K. Inflation Update.
On Wednesday, we can expect the latest update on inflation in the U.K., after prices rose at a 10.1% annual rate in July, marking the highest rate of inflation in over 40 years and the fastest rate among G-7 countries. Analysts are projecting consumer prices rose 0.6% in August, after gaining 0.8% in July, with the annual rate of inflation accelerating further to 10.2%. Energy prices have soared and are expected to rise further, as Russia threatens to cut supplies to Europe in retaliation against sanctions imposed on Russia following its invasion of Ukraine. In its latest report on monetary policy, the Bank of England (BoE) projected inflation could rise to 13% over the next few months.
Compete Risk Free with $100,000 in Virtual Cash
Put your trading skills to the test with our FREE Stock Simulator. Compete with thousands of Capital Sands traders and trade your way to the top! Submit trades in a virtual environment before you start risking your own money. Practice trading strategies so that when you're ready to enter the real market, you've had the practice you need.