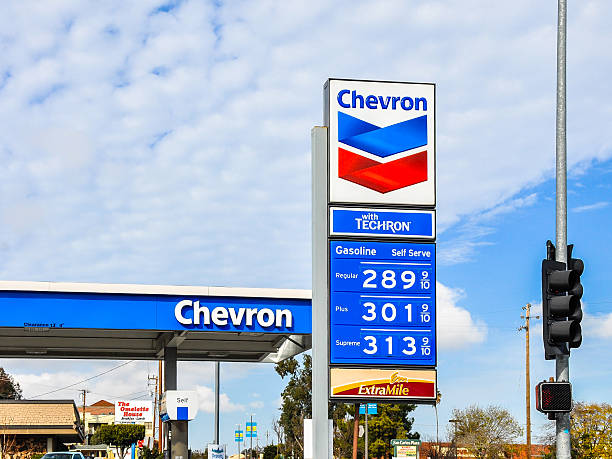 Shell, Chevron And Petrobras Weigh Guyana Oil Auction Bids -Sources
Guyana's coming auction of offshore oil exploration blocks has lured at least 10 companies including Shell (LON:RDSa), Petrobras and Chevron , to consider the decade's hottest oil region, people close to the matter said. The South American country is offering 14 offshore blocks, a move to speed economic development and reduce an Exxon Mobil-led consortium's dominance of its oil sector. Winning bidders are expected to be picked next month. Guyana Vice President Bharrat Jagdeo is set to speak at the CERAWeek energy conference in Houston on Monday to drum up support for the country's first competitive bidding round. "We see this as big, transformative for our people. We are in a mad rush to get this done before net-zero comes," he said referring to the target to substantially cut fossil fuel use by 2050. He plans to meet with U.S. government officials, international and state-run oil firms while in Houston. Companies interested in the April round have paid for seismic data to evaluate the blocks and decide whether to submit offers, according to the government. They include six big international producers, Energy Minister Vickram Bharrat has said, without identifying the companies. None of the companies have decided on bids as they wait for the government to release contract terms, the people familiar with the matter said. Guyana estimates it has up to 25 billion barrels of oil and gas in place off its coast. A consortium that includes Exxon Mobil (NYSE:XOM), Hess (NYSE:HES) and CNOOC (NYSE:CEO) operates the country's most important area, the 6.6-million-acre (26,800 sq km) Stabroek block, with more than 30 discoveries to date. Exxon, QatarEnergy, Shell PLC, Chevron Corp (NYSE:CVX) and Petrobras are among the oil giants that have paid $20,000 to have a copy of the geologic information available on the 11 shallow water and three deep-water blocks, the sources said. Chevron's main interest is to gain access to Guyana's geological data, three of the sources said, noting the company has blocks in neighboring Suriname and Venezuela. Exxon and QatarEnergy have said they are waiting for the full contract terms to consider a bid. Chevron, Shell, Petrobras did not respond to requests for comment. Guyana also has begun direct negotiations on the 14 blocks and other areas with governments that have state-controlled oil companies. Guyana also may reclaim up to 20% of Exxon's biggest block and reoffer it in the future. The Guyanese government expects firms like QatarEnergy to both bid on the April auction and engage in direct negotiations, Jagdeo told Reuters last month.
SCHEDULE DELAYS
Guyana plans to issue a new Production Sharing Agreement (PSA) model for leasing offshore blocks by the end of this month, several weeks late. A draft proposal that would go through a two-week public consultation earlier missed its Feb. 13 release. The auction is set for April 14. The proposed rules will nearly double the government's take from oil production to 27.5% of royalties and profit oil, plus a new 10% corporate tax, compared to Exxon's main contract. The new PSA also will require producers provide more information to Guyana, the vice president said. "We believe it is asymmetric now, and a bit in favor of the companies," Jagdeo said. "We want more information to come from the oil and gas companies." The new PSA will request details of the production costs that companies deduct before splitting oil revenue with the country, he said. The Exxon group can use 75% of the oil production to offset a variety of costs, including construction of its new Guyana headquarters. The oil model also will set stricter terms for tendering and procurement, covering everything from production vessels to drilling suppliers. However, the terms will not affect Exxon's Stabroek block.