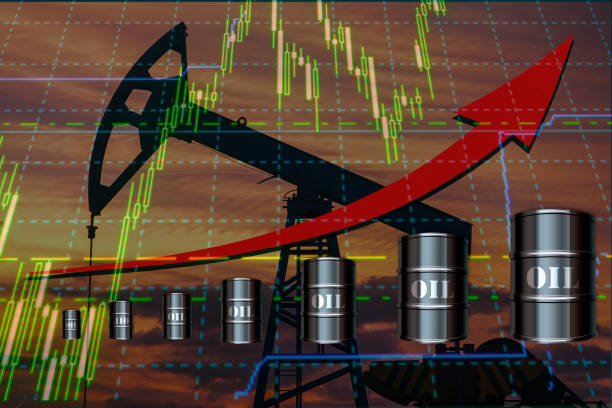 Oil Prices Rangebound As Markets Await China, U.S. Economic Cues
Oil prices moved in a small range on Tuesday as traders awaited more cues from Chinese and U.S. business activity readings due this week, although fears of rising interest rates and slowing economic growth saw markers nursing steep losses. Crude markets cut short a three-day gaining spree on Monday as markets reassessed their outlook for economic growth this year, following a slew of strong inflation readings and hawkish central bank signals last week. Brent oil futures rose 0.1% to $82.12 a barrel, while West Texas Intermediate crude futures rose 0.2% to $75.83 a barrel by 22:09 ET (03:09 GMT). Both contracts slumped around 1% on Monday. Focus this week is largely on Purchasing Managers Index (PMI) readings from China and the U.S. for February. Business activity in the world's largest oil importer is forecast to have improved from January, after it relaxed most anti-COVID measures earlier this year. But the country's vast manufacturing sector is still expected to remain close to contraction territory, indicating that a swift economic rebound may not be on the cards.
While a Recovery in China is Expected To Drive oil Demand to Record Highs This year.
markets remain uncertain over the timing of such a rebound, given that recent indicators have painted a mixed picture of the economy. PMI indicators from the U.S. are also due this week, and are expected to show that manufacturing activity remained in contraction territory through February, offsetting strength in the service sector. Fears of a slowdown in the world's largest oil consumer have chipped away at oil prices in recent weeks, as other indicators also showed a potential supply glut in the country. The oil market's biggest source of anxiety has been rising U.S. interest rates, as hotter-than-expected inflation in the country gave the Fed more impetus to keep tightening monetary policy. Tighter monetary conditions are expected to weigh on economic activity later this year, which in turn could crimp global crude demand and offset a recovery in China. Fears of the Fed have also seen markets largely look past some tightening in global supply, as Russia slashed production in response to Western price caps.