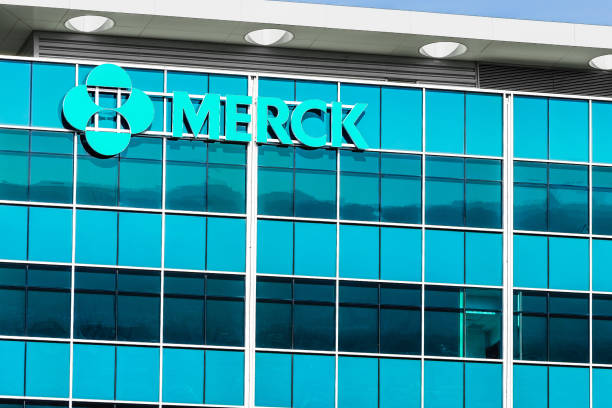 Merck KGaA Expects 2023 Profit to Slip As COVID Demand Wanes
Germany's Merck KGaA on Thursday predicted 2023 earnings would slip due to a decline at its electronic chemicals unit and a drop in COVID-related demand for its lab supplies from drug and vaccine makers. For 2023 earnings before interest, taxes, depreciation and amortisation (EBITDA), adjusted for one-offs, the company "assumes a moderate decline to an about stable development", before any currency swings, it said in a statement. Negative foreign exchange effects would likely be an additional drag of between 1% and 4%, according to the maker of pharmaceuticals, lab equipment and specialty chemicals. "Overall, Merck assumes that 2023 will be a challenging year. The slowing semiconductor market, decreasing Covid-19-related demand and persistently high inflation will contribute to this," the family-controlled group said in a statement.
Revenues From COVID-19 Related lab Supplies Would likely Drop.
to 250 million euros from 800 million last year, it added. Pharmaceutical companies such as Pfizer (NYSE:PFE), Moderna (NASDAQ:MRNA), Gilead (NASDAQ:GILD) and Roche have this year warned of a plunge in pandemic-related product sales after making billions from them over the past two years. Still, Merck Chief Executive Belen Garijo upheld the German group's goal of 25 billion euros ($26.6 billion) in sales by 2025, up from 22.2 billion last year, citing new product development and a diversified business. Analysts have said that two important trial results, expected at the end of the year, could boost longer-term earnings prospects at Merck's drug business. One is on a next-generation multiple sclerosis drug candidate, where Merck is ahead in a development race with Novartis, Sanofi (NASDAQ:SNY) and Roche, and the other on an experimental head and neck cancer drug known as xevinapant. Merck also reported fourth-quarter adjusted EBITDA rose 11% to 1.63 billion euros, slightly short of the average estimate of 1.69 billion euros in an analyst poll on the company's website.