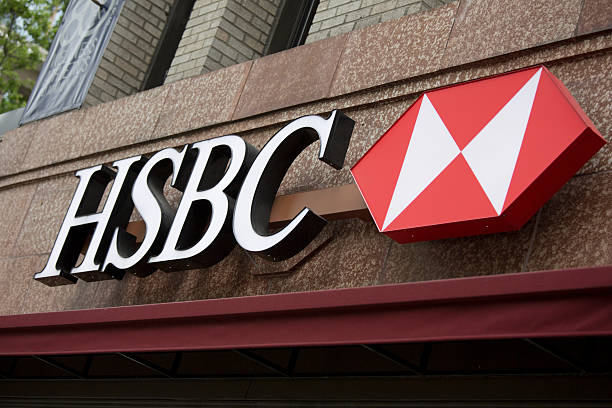 HSBC Logs Sharp Jump In Q4 Profit, Flags Special Dividend
HSBC Holdings PLC (LON:HSBA) logged a sharp jump in its fourth-quarter profit on Tuesday as rising interest rates greatly boosted its net interest income, while the bank also flagged a special dividend on the sale of its Canadian business. HSBC's profit before tax for the three months to December 31 jumped 92% to $5.2 billion, while revenue rose 24% to $14.9B, thanks primarily to a jump in net interest income. The bank declared a second interim dividend of $0.23 per share, and said it was also considering a special dividend of $0.21 per share from the proceeds of the $10B sale of its Canadian business to Royal Bank of Canada (TSX:RY). The bank also forecast stronger earnings in 2023, with a net interest income of at least $36B in the year, up from $32.6B in 2022. The bank said it is targeting a dividend payout ratio of 50% for 2023 and 2024, and will revert to paying quarterly dividends from the first quarter of 2023.M The improved earnings and outlook come after years of transformation and cost-cutting for the lending giant, which had in May 2021 announced an exit from consumer banking in the U.S., and had later said it will sell its French retail business. The move was intended to improve profits and to placate calls from its top shareholder, China's Ping An Insurance (SS:601318), to spin off its Asian business. The exit from Canada was the latest move towards cutting costs.
Asia By Far Remains HSBC's Biggest Moneymaker.
and accounted for over 78% of its earnings in 2022. Hong Kong is the bank's biggest market. "Asia as a whole has proven resilient and there is the prospect of a strong rebound later in the year… We see strong and growing demand to connect clients in the Middle East with Asia's economies, and vice versa," said HSBC Chairman Mark Tucker. Still, the bank logged a $1.4B decline in annual profit to $17.5B, largely due to a $2.4B impairment on the planned sale of its French retail banking operations. HSBC said annual expected credit losses also rose sharply to $3.6B in 2022, driven by increased pressure on borrowers from high interest rates, as well as a sluggish Chinese property market.