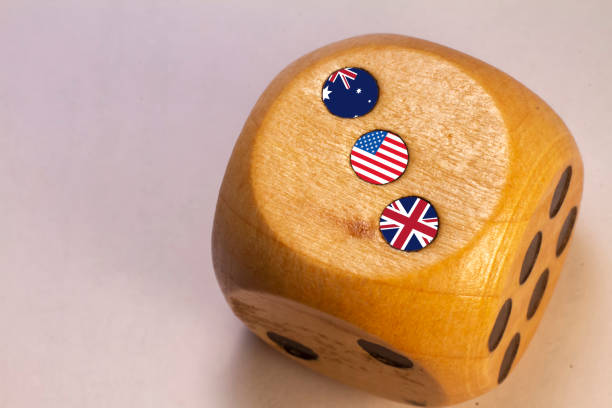 European Stock Futures Edge Higher; Central Bank Decisions Seen Key
European stock markets are expected to drift higher at the open Monday, at the start of a week dominated by a series of key central bank meetings in the U.S., Asia and Europe. At 02:00 ET (06:00 GMT), the DAX futures contract in Germany traded 0.4% higher, CAC 40 futures in France climbed 0.3% and the FTSE 100 futures contract in the U.K. rose 0.4%. enteral bank decisions to drive stock markets European equities are seen edging nervously higher Monday. With little in the way of major earnings of economic data due, investors are keenly awaiting monetary decisions from three major central banks – the Federal Reserve, the European Central Bank and the Bank of Japan. The Fed will be the first on show, with its two-day meeting concluding on Wednesday. The U.S. central bank is generally expected to pause its year-long tightening cycle, as officials assess the impact of the lifting interest rates to a 16-year high, but with consumer inflation data due on Tuesday there could still be a surprise. After all, both the Reserve Bank of Australia and the Bank of Canada shocked the markets with interest rate hikes last week. By contrast, there is more certainty with the other central bank decisions. The ECB has signaled another rate increase is coming on Thursday, while the BOJ is widely expected to stick to its ultra-loose monetary policy at the end of the week.
UBS Completes Takeover of Credit Suisse
In corporate news, Swiss banking giant UBS (SIX:UBSG) announced Monday that it had formally completed the takeover of stricken rival Credit Suisse, with the new entity set to have a balance sheet of $1.6 trillion. Staying in Switzerland, Novartis (SIX:NOVN) announced earlier Monday plans to acquire U.S.-based Chinook Therapeutics (NASDAQ:KDNY) for $3.2 billion upfront, with the pharma giant expecting to close the deal in the second half of this year. Biotech (ETR:22UAy) will also be in the spotlight as a court case is set to start in Germany, with a woman alleging damaging side effects from the biotech's COVID-19 vaccine – a lawsuit that could have widespread repercussions. Iran floats possibility of nuclear deal Oil prices retreated Monday after Iran's supreme leader said that Tehran was open to a deal with the West over its nuclear program, potentially flooding the market with additional supply if sanctions on Iranian crude exports are lifted. Ayatollah Ali Khamenei said that a deal was possible if Iran's nuclear infrastructure was kept intact, something that wouldn't sit easily with Western leaders. Both Tehran and Washington denied reports late last week that an interim nuclear deal was close. By 02:00 ET, U.S. crude futures traded 1.2% lower at $69.31 a barrel, while the Brent contract dropped 1.2% to $73.93. Additionally, gold futures fell 0.2% to $1,973.75/oz, while EUR/USD traded 0.1% lower at 1.0746.