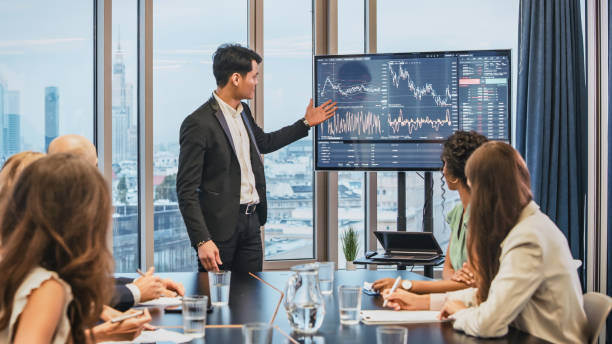 Asian Stocks Surge As Bank Bailouts Lift Spirits
Asian stock markets rose on Friday, recovering from a series of sharp losses this week as government and institutional support to stem a potential banking crisis helped improve sentiment, while traders also priced in a less hawkish Federal Reserve. Chinese bourses were the best performers for the day, with the Shanghai Shenzhen CSI 300 and Shanghai Composite indexes up 1.6% each. The two indexes were also set to close the week about 0.9% and 1.5% higher, respectively, after Goldman Sachs hiked its Chinese GDP outlook for the year, boosting optimism over an economic recovery in the country. Hong Kong's Hang Seng index jumped 1.8%, driven higher largely by gains in technology stocks. Internet search engine Baidu (NASDAQ:BIDU) (HK:9888) rallied over 15% after it unveiled an artificial intelligence-powered chatbot "Ernie Bot." Ports to telecom conglomerate CK Hutchison Holdings Ltd (HK:0001) rose 2% after it logged a nearly 10% rise in its 2022 net profit. Other technology-heavy indexes also rose on Friday, with the Taiwan Weighted index and South Korea's KOSPI added more than 1% each.
Broader Asian Markets Rose Tracking a Bank-Driven Rally.
on Wall Street after several major lenders came to the rescue of First Republic Bank (NYSE:FRC), which was facing a potential liquidity crunch. The move followed embattled Swiss lender Credit Suisse Group AG (SIX:CSGN) receiving an up to $54 billion credit facility from the Swiss National Bank, while U.S. officials also intervened to protect depositors in several regional banks and help quell fears of a broader banking crisis. Fears of a banking breakdown spurred wild swings in financial markets this week, with Asian stocks coming under pressure from waning risk appetite. But expectations that worsening economic conditions will invite less hawkish measures from major central banks helped limit losses in Asian markets. Focus is now squarely on the Federal Reserve's meeting next week, where the central bank is expected to hike interest rates by a smaller 25 basis points. Japan's Nikkei 225 index rose 1.2%, recouping some earlier losses. But the index was set to lose nearly 3% this week, as major financial stocks were sold off heavily on concerns over their exposure to U.S. bonds. India's Nifty 50 and BSE Sensex 30 indexes rose about 0.5% each on Friday, and were set to lose between 2% and 3% this week. Australia's ASX 200 index rose 0.4%, although bigger gains were held back by concerns over rising interest rates in the country.